Passive fire protection regulations can be traced back as far as the 17th century, but there is still work to do to ensure modern standards are correctly implemented.
The Great Fire of London in 1666 showed that the wooden construction of the capital's buildings had greatly added to the spread of the catastrophic blaze, which destroyed 13,200 houses, 87 churches, 52 livery company halls and obliterated the city's infrastructure. The response was swift, with King Charles II issuing a proclamation that buildings must be constructed out of stone and that roads were to be widened.
The English Government followed suit by introducing what is now recognised as the forerunner of Building Regulations in the form of the 1667 London Building Act. Among its stipulations was the demand that buildings be constructed from masonry to resist the breakout of fire and prevent its rapid propagation. The idea of passive fire protection was born.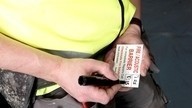 While the standards of building safety have improved drastically from the time of the Great Fire, the latest Home Office statistics demonstrate that there is plenty of room for further progress. The number of fires attended by Fire Services rose three per cent to 167,150 in 2017/18 and the number of fire-related deaths increased by 27 per cent to 334, including the 71 people who lost their lives in the Grenfell Tower fire.
Importance of PFP within residential buildings
Passive fire protection is built into the structure of walls and floors to separate buildings into areas of manageable risk. These areas are designed to restrict the growth and spread of fire, allowing the occupants to escape or the firefighters to do their job. Such protection is either provided by the materials from which the building is constructed, or is added to the building to enhance its fire resistance.
Most passive fire protection products are 'fire-resisting'. Fire resistance is the ability of elements of construction, such as beams/columns, walls, floors and doors, to 'resist fire' for certain periods of time. A component with a fire-resisting function can resist fire in one or more of three ways. It must resist structural collapse and/or resist the passage of smoke and hot gases (integrity) and/or resist heat conduction (insulation). A structural floor in a multi-storey building will require all three.
Design of high-rise residential buildings
In the event of a fire breaking out, high-rise residential buildings are designed to provide adequate fire resistance to ensure that any flames, smoke and heat are contained within the area in which they originate. However, this can only happen effectively if the building's built-in, structural fire protection – known as fire compartmentation – is adequately installed at the outset, compliant with building regulations and subsequently managed and maintained throughout its lifetime.
Use of the Stay Put policy
Residents of high-rise properties are often advised to 'stay put' when a fire occurs elsewhere in their building. This is perceived to be the safest option for people who may otherwise move from their place of relative safety to the place where the blaze is.
However, both the recent tragedy at Grenfell and the 2009 Lakanal House Fire in Camberwell – in which six people were killed and 20 injured when fire spread through a number of flats in a 12-storey block – demonstrated that 'staying put' is only effective if the building's fire compartmentation is up to the required standard.
PFP regulation and the law
Since ignorance is no defence in a Court of Law, there are potential consequences if your buildings do not meet these requirements. Recent prosecutions under the Regulatory Reform (Fire Safety) Order 2005 – including custodial sentences – have focused the minds of building owners and duty holders on the issue of compliance.
Under the Building Regulations for England and Wales, Regulation 38 holds the contractor responsible for handing over a package of 'as built' fire safety information to the 'responsible person' at the completion of a project (whether a new build, extension or conversion for change of use), or when the building or extension is first occupied.
A further consideration is Regulation 7, which states that the fire safety information provided should include all fire safety design measures in appropriate detail and with sufficient accuracy to assist the responsible person to operate and maintain the building safely. The same regulation states that all building work should be completed using adequate and proper materials appropriate for the circumstances in which they are used. The materials should also be "applied, used or fixed adequately to perform the function for which they are designed … in a workmanlike manner".
Despite these obligations in the Building Regulations, it is still far too common to find that passive fire protection built into the structure of buildings during construction remains non-compliant.
Overcoming the problem
Currently, there are a vast range of people involved in the construction of a residential building, ranging from fire engineers and architects, to clerks of works, principal contractors and Building Control.
Throughout construction, buildings potentially go through several checks. The first by the sub-contractor installing the products, the second by the project site manager or elected HSEQ representative, and the third by either a Building Control officer or possibly the National House Building Council (NHBC) under Building Control to sign off the superstructure.
Despite this, it is very rare that anyone person is actually held accountable for ensuring that the building's fire compartmentation is delivered to the required fire safety standard throughout the process. This failing was highlighted in Dame Judith Hackitt's interim report post-Grenfell.
The report stated that under current Building Regulations, it is too difficult to identify an accountable person because responsibility is often cascaded down the supply chain. It recommended that a new process be put in place that would see duty holders such as clients, principal designers and principal contractors made responsible for proving that the building complies with all relevant fire safety regulations. Under the recommendation, those duty holders would have to demonstrate compliance to a new body called the Joint Competent Body (JCA), which shall be made up of the Health and Safety Executive, Local Authority Building Standards and Fire & Rescue professionals.
If adopted, this should ensure that contractors, their staff and their subcontractors have the competence to carry out their responsibilities. If they are not competent, duty holders could face serious sanctions – including jail.
Get things right first time at the construction stage
Putting legislative requirements aside, there are practical and commercial reasons for wanting to ensure that the passive fire protection components within a residential building are delivered at handover in a fit for purpose condition.
Firstly, non-compliant items could be condemned at handover – or at any time in the future – when those responsible for safety or insuring the building assess it for fire risk. Items that are enclosed within the fabric of the building could prove very costly to put right, even if they can be accessed. Often a single built defect can be multiplied across an entire project, resulting in the type of six and seven-figure remediation costs that have hit a number of high-profile projects in recent years.
There are also additional issues that go beyond the immediate cost of remediation; not least prosecution and loss of reputation for those organisations and individuals involved with delivering life-saving fire safety components that do not meet minimum standards.
Furthermore, it is unacceptable to allow items that are specified, procured and installed solely or mainly for the purpose of providing fire protection to be built into the fabric of the building to an inadequate standard. Doing so creates potential 'weak spots' that in the event of a fire can allow flames, smoke and heat to spread quickly through difficult to evacuate buildings (imagine the practical issues involved in evacuating a sheltered accommodation facility or student halls of residence at night as a blaze spreads quickly through the building), increasing risk to life.
What can be improved?
Looking at the construction process as a whole, there are improvements that can, and probably should, be made in many areas. However, just a couple of simple changes to attitudes and processes would result in significant improvements to passive fire protection compliance.
For example, architect or designer specifications often include products that are vague or generic, inviting inappropriate use and installation. It is important for those involved in a building's fire compartmentation to understand exactly what is required and to encourage architects to re-visit their specifications if the design and materials proposed for use are substandard or inadequate. When necessary, qualified fire engineers can be consulted about compliant and safe solutions.
Principal contractors should avoid fragmenting passive fire protection into other sub-contracted packages. This approach often leads to a loss of focus on the suitability of products for protecting against fire and can result in the use of installers who lack the competency, qualifications and technical knowledge required to complete work to a compliant standard.
Putting greater emphasis on the Responsible Person in the organisations constructing or purchasing high-rise residential buildings to ensure those changes are made would create an environment in which compliance can be achieved and demonstrated more easily.