With the introduction of the Building Safety Act in a post-Grenfell world, passive fire protection in the social housing sector is finally beginning to be accorded the attention it needs. With residents and communities desperate to feel safe, passive fire protection in this sector is absolutely fundamental to saving lives and protecting homes.
With extensive experience providing bespoke passive fire protection solutions to the housing sector, Checkmate's clients benefit from the fact that we have been doing it right for over 30 years. Our expertise ensures the provision of a more sustainable future for your buildings, keeping them safe and sound and extending their life-span.
Challenges of Working in the Social Housing Sector
Collaborating closely with industry professionals and the residents themselves, we have years of tender wins and strategic partnerships under our belt! Navigating the sensitivities of working in occupied buildings, Checkmate Fire has proven expertise in providing top quality services, customised to this sector.
One of the key considerations for the housing sector, in terms of fire protection, is the 'sleeping element'. This means the fire strategy must be expertly assessed, designed and installed, in order to meet both the buildings requirements as well as the legal requirements.
With new Building Safety Regulations stipulating the need for regular inspecion of all fire doors - quarterly for communal doors and annually for front doors - our teams are well prepared to navigate the corresponding complexities!
Passive fire protection is crucial to a well-constructed fire protection strategy, providing fire strength to the core structure of buildings to protect both people and property.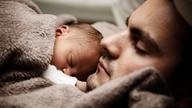 Our expert operatives have extensive experience working in occupied residential blocks, delivering works with the upmost customer care and minimal disruption to residents, keeping staff, residents and assets safe, while providing safety critical works.
Covering all existing, occupied and new buildings, services include:
The Unique Nature of Social Housing
With the post-2017 spike in social housing residents feeling afraid and unsafe in their own homes, our teams have adapted to the situation and are able to liaise with residents to ensure they know what's happening, and what is being done to keep them protected.
Frequently working in diverse areas, we regularly have to navigate the challenges of language barriers, personal shift patterns, and timescales to suit each individual household.
Offering advice, educating residents and building managers on the importance of life safety, we provide works across the full sector spectrum, including general needs, sheltered accommodation and supported housing. Tailoring the service to each individual, we are sensitive to clients and end users' needs.
I would like to let you know that the works are now completed and the [Checkmate] contractors have been great. They have been very thoughtful of our [residents] here and have got on with the job, the customers have all been impressed with how the work has been carried out and how tidy they have left the scheme each day. I would like you to pass on our thanks for a very professional service.

Janet Brennan, Scheme Manager, Anchor Housing on Parkside Court, Thornaby
The Importance of Getting it Right
Ensuring fire safety in the social housing sector is absolutely fundamental to protecting your resident's lives. A key part of this is making sure your fire strategy is created by industry experts.
Passive fire protection is crucial to a well-constructed fire protection strategy, providing fire strength to the core structure of buildings. We cover all aspects of passive fire protection, including fire stopping, fire door installation and repair, riser doors, fire curtains, roof voids, windows, walls and partitions and compartmentation.
Checkmate Fire is a fully 3rd party accredited company. Operating under the banner of LPCB, BM Trada and Firas, we are dedicated to client collaboration to better protect the social housing sector.
Maintaining your Buildings Now and in the Future
Sustainably protecting your investments, we offer planned fire door maintenance to remove the risk from your buildings. Our fixed-term contract, Checkmate Compliance+ provides you with scaled costs and unparallelled benefits.
This prevents the need for constantly organising fire door inspections and remediation, guarantees no unexpected fees, and reduces the headache of maintaining compliance.