Fire Compliance Services
With many occupied buildings failing tightening compliance checks, attention on fire safety is rightly at an all-time high.
As a nationwide, 3rd party accredited passive fire installation, survey and compliance services company, Checkmate provides bespoke solutions for our clients, developing the most comprehensive range of built-in passive fire protection services in the market.
From planning to post-installation, we provide a one-stop solution to ensure total compliance, encompassing a breadth of products, and tackling the majority of passive fire-related issues.
Compliance to regulation is only part of the story. Our teams are working hard, partnering with our clients to get a step ahead of regulation. With respected industry experts leading our teams, we are able to guide our customers, not only ensuring compliance, but putting them in the best position for any future developments.
Technical Compliance Auditors
Uniquely, Checkmate Fire has an internal compliance department, headed up by ex-BRE passive fire protection experts. This team operates autonomously to the on-site operational teams, reporting directly into the CEO of the business.
It's a commitment to quality that can be seen across the business, with Checkmate undertaking our own ongoing self-assessment through an internal compliance and assurance team.
It is expected that our teams, through on-site supervision and contract management, complete all checks, sign-offs and electronic recording of works in the form of completed schedules, ready for certification.
Our team of technical compliance auditors serve as a "check and balance", providing a pseudo-independent review of standards delivered, ensuring the correct details and materials have been used in the delivery of fire stopping, fire door remediation and fire door installation.
This additional safety net, which exceeds independent assessment of our standards through the accreditation bodies of BRE, Firas and BM Trada, really does make us unique in the passive fire protection industry.
The department's front-runner, Head of Technical and Compliance, Damien Ward, says:
"Coming to Checkmate from BRE, it's great to know the company is dedicated to providing compliant, high-quality works. Delivering projects in the right way, to the highest standards, raises the bar across the industry, and puts us at an advantage, making sure we are at the forefront of engineering standards".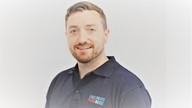 A key outcome from our technical compliance team is "education". Finding an incorrect detail, or a repeating issue, means we can quickly organise an on-site toolbox talk, re-educating the teams to reduce the likelihood of the defect establishing itself as common practice.
Using our technical compliance auditors in this way is an incredibly powerful tool in our business in getting it right first time.
Compliance Software
In addition to our in-house Technical Compliance team, Checkmate Fire has invested in software which allows us to robustly store, track and triangulate the rich, accurate client data that we collect as part of our inspections.
Our technical documentation software delivers numerous benefits for our clients, including:
Instant, 'real-time' access to online reports
The nature of our functionality means that the technology handles previously time-intensive report processes in seconds.
Quick and easy search functions
The system stores data according to dates and functionalities, ensuring that clients can now carry out checks, at speed and with ease.
Safe data storage
Minimising the possibility of 'losing the paper trail', all data and photographic evidence is held in an environment that is fully compliant with security accreditations and certifications.
Links to location
All works can be linked to site plans and locations. We can even offer fully RIFD/QR pins to our completed fire door works.
The Regulatory Reform (Fire Safety) Order 2005
A key part of ensuring building compliance, is to ensure your premises are in line with The Regulatory Reform (Fire Safety) Order 2005, more commonly known as the ''Fire Safety Order''.
What Exactly IS the Fire Safety Order?
The Fire Safety Order states that If you own, manage or operate a business, you need to comply with fire safety law, and ensure reasonable steps are taken to make sure the risk of fire is reduced and that in the event of a fire, people can escape safely.
Almost every type of building, structure or public space is subject to the order. It does not, however, apply to individual private homes - that's individual flats in a block or family homes - unless it is an HMO (House of Multiple Occupancy), block of flats or maisonettes.
Who is Responsible?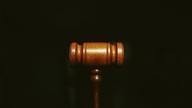 Anyone with control over a business premises or other non-domestic premises is responsible for ensuring the fire safety order is met.
You're responsible for fire safety in business or other non-domestic premises if you're:
An employer
The owner
The landlord
An occupier
Anyone else with control of the premises, e.g. a facilities manager, building manager, managing agent or risk assessor
You're known as the 'responsible person'. If there's more than one responsible person, you have to work together to meet your responsibilities.
The Fire Safety Order also applies if you have paying guests, e.g. if you run a bed and breakfast, guesthouse or let a self-catering property.
Anyone with control over a business premises is responsible for ensuring the order is met.
What are the Requirements of the Order?
First and foremost, a suitable and sufficient Fire Risk Assessment needs completing. A Fire Risk Assessment will evaluate the condition of your premises, the contents of the building to identify potential fire hazards, sources of ignition and combustible materials, and the escape routes in the event of a fire.
The assessment should also take into consideration who works in the building and where, current fire safety signage, existing protocols for fire prevention and management, and fire safety equipment onsite including its condition and maintenance. The Fire Industry Association recommend you update your FRA every three years to stay compliant with fire safety regulations.
Once a risk assessment has been undertaken, the next thing to consider is how any identified risks can be reduced, or if possible, completely removed. Usual fixes include:
Replacing highly flammable materials with less flammable ones
Eliminating ignition sources from areas where flammable materials are present
Implementing a safe smoking policy
As an absolute minimum, the following must be considered during a risk assessment
As the responsible person you must:
carry out a fire risk assessment of the premises and review it regularly
tell staff or their representatives about the risks you've identified
put in place, and maintain, appropriate fire safety measures
plan for an emergency
provide staff information, fire safety instruction
Regulation 38
This regulation is to ensure that the person responsible for the building has sufficient information relating to fire safety to manage the building effectively. The aim of regulation 38 will be achieved when the responsible person has sufficient information to enable them to:
Understand and implement the fire safety strategy of the building.
Maintain any fire safety systems provided in the building.
Carry out an effective fire risk assessment of the building.
Achieving full compliance can be daunting, and even more difficult and time consuming to maintain… but we have got you covered.
Follow us on the path to passive fire compliance, where one UK-wide company can manage your journey to complete compliance, no matter what your industry, no matter what your size.
If you have had a fire risk assessment completed, sometimes defects in compartmentation (often non-fire stopped or incorrectly fire stopped penetrations through walls) and/or fire door defects may be found. In these instances, a good fire risk assessment will advise the client on next steps, this often means a full survey or rectification works to the affected area. The good news is we can help with all areas, just click on the wheel below to learn more, or make an enquiry here!
Ongoing Compliance
When is an in-use building really compliant? The answer, is almost certainly never!
The use of buildings means that even with the best laid plans, elements of compliance may fail. Using fire doors as an example, a remediation or installation may take place and immediately after the door is certified and deemed complaint, a user may damage the door, rendering it unsafe in the event of a fire. The highest risk buildings for this tend to be busy public spaces or hospital corridors, where porters may use beds to open doors.
It is vital, that once third party accredited maintenance events are undertaken, along with full new installations of fire doors, plans are immediately in place to ensure doors remain compliant. Offering 3, 5 and 7-year inspection and maintenance programmes, Checkmate Compliance and Compliance +, we offer fixed price pre-planned packages to ensure compliant passive fire protection systems, and give you total peace of mind.
For larger buildings, we even offer training to your existing managers or FM provider, to enable more frequent checks to go alongside our third party accredited PPM schedule. To learn more, click below or talk to one of our specialists.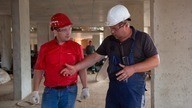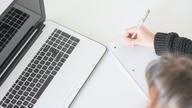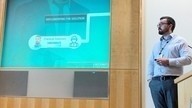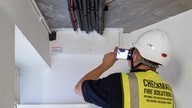 Want to protect your fire safety investment?
Our Pre-Planned Maintenance service, Compliance+, removes the impact of unexpected costs and provides with with peace of mind that your fire safety measures will always be compliant.
Enable Budget Surety

Mitigate Risk & Liability

Safety First Compliance