Checkmate Fire Solutions, the UK's biggest passive fire protection specialist, is relocating its south-east office to larger premises in Harlow as a result of ongoing growth.
The Yorkshire-headquartered business has been running its operations across the whole of southern England from an office in Dunmow, Essex. However, with demand for Checkmate's compliance and third-party accredited installation services increasing, it is now implementing an expansion plan for the region.
The first part of the plan will see it move from Dunmow in September 2018 to a bigger site in Harlow, from where it will service its customers in London and the south-east. It will then open a new office base for its operations in the south-west of England the following month.
Mark Williams, Checkmate's Chief Executive Officer, said: "Estate managers and business owners now take passive fire protection more seriously than ever before, so it is natural that so many of them have chosen to appoint Checkmate's teams of third-party accredited specialists for inspections, installations and remediation work.
"We've seen orders from facilities management contractors, NHS trusts, universities, housing associations and commercial property owners in the south grow sharply over the past couple of years, so we have had to expand our presence in the region.
"This increased focus on fire safety among property managers and owners is not just good for Checkmate, it is also a real positive for the public. Improved passive fire protection makes workplaces and living spaces safer for everyone who works, sleeps in or visits those buildings, and that has to be a good thing."
Checkmate was established in Yorkshire as a supplier and installer of fire stopping in 1989 and has since grown into the UK's largest passive fire protection specialist.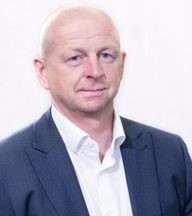 From its headquarters in Elland and offices in Birmingham and the south of England, it now operates two divisions – compliance and solutions.
The compliance division helps businesses and public sector organisations to improve the safety of their buildings and meet their legal requirements related to RRO and all other relevant regulations. Its services include passive fire specification consultancy, fire door inspections and fire compliance surveys, complete with associated certification and recertification services.
Checkmate's solutions division specialises in the third-party accredited installation of fire stopping, fire doors and fire-resistant glazing in new builds, extensions, refurbishments and sites requiring remedial work. Its fully-trained teams have experience of undertaking complex projects in tall buildings (both residential and commercial), hospitals, universities and schools, industrial and office buildings.
For more information about our services or to request a quote, please contact Checkmate Fire Solutions on 01422 376436 or via the website.