Fire Risk Assessments (FRA's)
Continually aiming to improve the safety of the built environment, Checkmate now partner with a number of exceptional fire risk assessors.
Professionally trained and qualified, our fire risk assessors will independently evaluate your buildings, in line with PAS79 standards.
Do You Need an FRA?
The Regulatory Reform (Fire Safety) Order 2005 requires any non-domestic premises to always have an in-date fire risk assessment, including measures to reduce or eliminate the risk of fire, and identify persons at risk. As the UK's leading 3rd party accredited passive fire protection specialist, Checkmate works with some of the nation's most respected fire risk assessors and can organise this for you.
Are you a qualified fire risk assessor?
If so, come and join our growing team of independent FRA's! Please note, you will not be employed directly by Checkmate, just work alongside us as part of our FRA partnership scheme.
The first step towards complete compliance is the independent assessment of the fire safety of your building

You're in safe hands. Each FRA provider has been assessed by Checkmate to ensure your report will be to the standards we expect

Mandatory, under the UK laws
The Importance of FRA's
75% of businesses fold within 2 years of a major fire. This doesn't have to be the case…

Dedicated to providing businesses with a route to compliance, Checkmate Fire has over 30 years in the fire safety industry. Transparency and integrity are at the heart of everything we do. The FRA is usually the first step our clients take on the path to compliance, getting a clear, well directed FRA from competent assessors is a vital step in ensuring the safety or your buildings.
You're in Safe Hands…
As FPA and IFE Members, our fire risk assessors and consultants have in-depth knowledge and experience that will prove invaluable to your business.
Our fire risk assessment method and reporting format adheres to the PAS79 guidance - the current recognised British Standard, as laid out by the Regulatory Reform (Fire Safety) Order.
You'll receive a comprehensive and individually written report, specific to your business premises.
Our independent FRA's will liaise with the Local Authority, fire safety officers and/or governing bodies on your behalf.
Commercial tenants and landlords
Factories and industrial premises
Hotels and leisure facilities
Business owners
Education facilities
Hospitals and care homes
Retail outlets and premises
Airports
Let's make this simple...
With a single point of contact throughout your FRA journey, we will book arrange and manage your FRA from the point of enquiry to the delivery of your report. With clear next steps, our team are on-hand to give practical assistance every step of the way.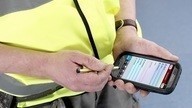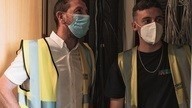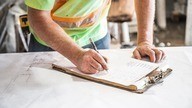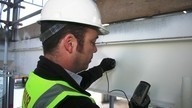 Want to protect your fire safety investment?
Our Pre-Planned Maintenance service, Compliance+, removes the impact of unexpected costs and provides with with peace of mind that your fire safety measures will always be compliant.
Enable Budget Surety

Mitigate Risk & Liability

Safety First Compliance