Director of Operations
Working in the construction industry for almost 3 decades, Mick is an expert on all things operational – and all things Checkmate.
With an OND in construction studies, along with a number of high-level management courses under his belt, Mick has experience in all aspects of the industry, from working with building contractors to housing associations in both the public and private sectors.
Joining Checkmate in 2001 as one of our dedicated contracts managers, Mick has been instrumental in helping the business grow from strength to strength, along with progressing to operations manager in 2010, and latterly operations director in 2018.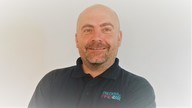 Managing some of our largest, multi-million pound contracts, alongside tackling any issues head on to the benefit of all parties, Mick's industry know-how, client relationships, and good ol' Yorkshire charm ensures he's fundamental to the business' growth and development.
With a lot of successes to pick from, Mick is an ambassador to the Checkmate business, and has been a core part in transforming Checkmate into what it is today.
Fun Fact...
Bossing the heat, Mick is a fan of spice. In fact, he eats one raw chilli every day...!
Checkmate's Senior Management Team...