Head of Technical
As a member of the Institution of Fire Engineers (IFE) with a Foundation Degree (Science) in Construction Management and a Bachelor of Science (Hons) in Fire Safety Engineering, Damien is Checkmate's resident compliance expert.
Beginning his career in 2007 within the Civil Engineering division of The Carey Group, Damien went on to join the Building Research Establishment (BRE), where he stayed for almost 10 years as their Senior Certification Manager.
Moving to Checkmate in 2017, Damien's responsibilities range from evaluating and advising on new developments, to supporting both the technical and operational teams with his hands-on approach. With an endless supply of knowledge, and the famous Irish temperament, Damien is our go-to person for presentations, CPD seminars, and the odd post-work pub crawl…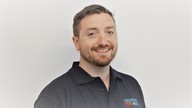 Since joining our team, Damien has guided the business from strength to strength, citing his biggest corporate achievement as writing our existing inspection protocols and leading the implementation of our operations system.
Fun fact…
While we're uncertain if the two are linked, Damien hates a bad pint of ale, and once 'outdid' a balloon magician at a children's birthday party…
To succeed in delivering high levels of workmanship, quality of the end product is paramount - especially when life safety is a concern. Maintaining these standards is like gardening - although we dont claim to be Alan Titchmarsh - just because you weeded your garden once doesent mean your job is done...ignore it, and weeds return. Quality is no different and that's why at Checkmate we are relentless in continuing to make the built environment safer.
Checkmate's Senior Management Team...