Pennine Care NHS Foundation Trust
Checkmate were instructed to commence with the passive fire protection survey to 30 & 60-minute rated walls as per fire strategy drawings issued by the trust. On completion of the survey we were immediately instructed to begin addressing the defects on the 60-minute fire walls on the ground floor then into the roof space. Following on from the 60-minute works we got the go ahead to carry out the 30-minute defects.
Sector

Healthcare

Date

2016

Location

Rochdale, Greater Manchester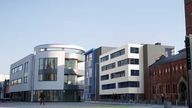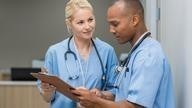 This building is a 45-bed unit for men aged 18 to 65. They provide a pathway of recovery for people who have diagnosed psychotic disorder, for example schizophrenia, and have been detained under the Mental Health Act. Many will also be misusing drugs and/or alcohol. The firestopping throughout the building was either very poor or non-existent.
The trust obviously had to move fast due to the high-risk factor in relation to the function of the building and its site users. Checkmate Fire completed all Fire stopping works to third party accredited standards and Pennine Care NHS Trust resulting in further quotations from other connected trusts.
Results
We were able to restore the hospital to the correct levels of compliance, ensuring all patients and staff were protected.
Although we hadn't worked with Checkmate Fire before, the service and products, with proven track record and third party certification, seemed ideal for this project. We cannot commend enough the quick response and quality of works undertaken onsite."
- Colin Waite, Fire Safety Manager Pennine Care NHS Foundation