Middlesex University
Checkmate Fire were engaged by Middlesex University in North West London to complete fire door installations on the university campus.
Sector

Education

Timescales

Summer 2018

Location

London

Services Utilised

Fire door installation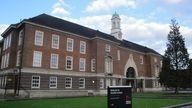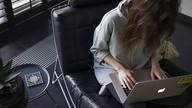 Scope of Work
The programme was partially delivered during normal working hours, while the majority of the fire door installation was completed out of hours to allow our passive fire protection specialists access to busy areas and prevent disruption to events.
Over the course of the programme, multiple deliveries needed to be made to fully operational areas of the university. Our team onsite liaised with Middlesex University staff to agree in advance the most convenient drop off points and time slots to ensure that students, visitors and other members of staff were undisturbed and that the highest levels of Health and Safety compliance were maintained.
During the same time frame as the fire door installation, the building's external windows were also being replaced by another contractor. We coordinated the sequence of works together ahead of time, monitored progress on a daily basis and held regular meetings with both the client and other contractors to ensure all installations could be completed within the planned timescales.
Maintaining direct contact with the fire door manufacturer was essential to guarantee the finish of the new product was an exact match to the doors previously installed. We organised samples to be produced, which were then presented to the client for their approval on the quality, colour and overall appearance of the veneer used.
Considerations
Despite the programme being delivered during the Summer break, ongoing exams and events being held during this time presented a number of challenges that needed to be dealt with to prevent students, staff and visitors from being disturbed.
Checkmate Fire have a wealth of experience of working within universities, so our team at Middlesex University thoroughly considered issues surrounding public access, coordination with other contractors, access to operational areas and ensuring the finish of installed doors was a like to like match with the doors fitted 12 months prior.
Approach
The fire door installations were scheduled over a two week long programme of work during the university's Summer break.
Outcomes
Through the installation of new, high performance fire doors and complementary fire stopping products, Checkmate Fire repaired a number of breached fire compartments on the university campus. These essential improvements to the fire integrity of the property were achieved without causing disruption to the daily activities of the university.
Careful pre-planning alongside regular client contact and progress reports resulted in the timely completion of all remediation work. And the client was left fully satisfied with both the level of service and quality of the product received.