Betty's & Taylor's of Harrogate
Celebrating its centenary in 2019, Bettys and Taylors of Harrogate is not only an iconic Yorkshire institution, but its flagship Harrogate branch is a renowned landmark, visited year after year by thousands of tea and cake enthusiasts from around the world.
Ensuring that the beloved 'tea rooms' maintain their excellent front and back of house standards, is essential to a company built on the highest quality and service, and Checkmate Fire were delighted to be able to play their part when it came to the fire safety measures in the Parliament Street building.
Sector

Commercial

Timescales

Summer 2019

Location

Harrogate, North Yorkshire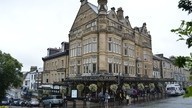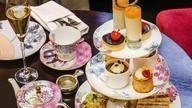 Checkmate were originally tasked with undertaking an inspection of the company's existing fire curtain and fire stopping measures. On inspection, it became clear that the existing fire curtain was due an upgrade along with additional fire stopping improvements.
The work required was located on the floor directly above the kitchen and restaurant, so careful plans were required to avoid any interruption to the service being enjoyed below. These plans included the implementation of load bearing measures whilst installing the new fire curtain.
This allowed the business to remain open whilst installation was completed. Due to the older nature of the building, the space available for the Checkmate team to work in was narrow and extremely warm, which was further amplified by the summer weather and heat from the kitchens.
The Results:
Upgrading their fire wall to an FSI 3120, Checkmate were able to guarantee 30 minutes of insulation and 120 minutes of integrity in the event of a fire. Fire stopping was also introduced with compartment walls, further improving the fire safety of the building.
The new fire wall installation by Checkmate was fully certified, and the new compartmentalisation has significantly decreased the vulnerability of the structure.
The client noted just how pleased they were with the appearance of the completed work, commending our on-site team for how well they conducted themselves under difficult conditions.