Fire doors are required in almost every building built in the UK. English and Welsh Building Regulations are divided into parts with corresponding Approved Documents with guidance as to how to achieve the requirements of each part.
Approved Document B – Fire Safety
This particular regulation and guidance affecting fire doors is contained in the Approved Document B: 2006 and incorporates 2010 amendments: Volumes 1 & 2. These specifically cover fire safety guidance for buildings in which fire doors play a unique role.
Where should fire doors be fitted?
The guidance requires that a building is divided into compartments, protecting escape routes, such as corridors and staircases.
In domestic dwellings above two levels, every door leading to the stairwell (at all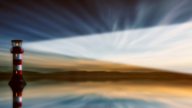 levels) must be a fire door, where the door leads to a habitable room – not a bathroom or toilet. Fire doors are also required in loft conversions; between house and integral garage; and between a business and residential elements in a mixed-use building.
For non-domestic buildings, guidance is divided into two sections based on horizontal and vertical escape routes.
Choosing the right company to survey, repair or fit your fire doors and third-party accreditation
Why is choosing a third-party accredited company vital to your business? Fire safety is all about protecting life and property. It is a legal requirement for the purchaser of fire safety services to ensure that the person or organisation carrying out the work is 'competent'.
Third-Party Certification is evidence that a service or product adheres to certain standards. An independent expert, the third party, has assessed the service or product and certified that it complies with those standards. When it comes to fire doors it pays to ensure the company you are appointing is accredited for the services you are commissioning them to carry out. A company that is certified under LPS 1271 for installing fire door sets isn't necessarily accredited to carry out fire door inspections and repairs.
Checkmate Fire is registered in all 3 of the Building Research Establishment's (BRE) core passive installer schemes; LPS 1531 for installing and applying passive fire protection products, LPS 1271 for installing fire door sets and LPS 1197 for inspecting, repairing and maintaining fire door sets. The BRE Approval Process involves a whole series of rigorous on-going checks and audits and it is because of this assessment process that the LPCB Approval Mark is recognised worldwide as a badge of quality for Passive Fire Protection Installation.
How does third-party accreditation work?
A third-party certification body assesses the qualities of a supplier organisation by comparing them with the requirements of a particular scheme. If the supplier organisation meets these standards, then it is issued with a certificate detailing the scope of its certification. This process is called an audit and is carried out when the organisation is first certificated and then periodically (typically every six months) to maintain the certificate.
The certificated organisation (the supplier) is permitted to claim compliance with the scheme, display copies of their certificate and, in most cases, display the logos of the scheme and the certification body.
Most schemes have a provision for the supplier to issue a Certificate of Conformity for each new system. It is this certificate that you, as the end customer, should be looking for. The Certificate of Conformity should provide Building Control, your local Fire & Rescue Service and your insurance company with convincing evidence that the system is of good quality and fit for purpose.
Checkmate Fire can provide you with a complete service from survey, through repair to installation and supply you with the appropriate certificates. For more information on how we can help check out our range of services.
What fire resistance period should be required?
In a compartment wall that separates buildings, the fire door must match the fire resistance period of the wall containing the door with a minimum period of 60 minutes. In all other situations, a 30-minute fire door (FD30) is allowed.
What signage is required and where?
Correct signage is required on all fire doors installed in non-domestic buildings. Signs should be put on both sides of the door and must clearly indicate that the door is a fire door and any further instructions required such as "Keep Closed" or "Keep Locked". Standard signs are generally available from fire door stockists.
Where are smoke seals required?
Smoke seals are recommended on doors approaching or protecting escape shafts such as stairs and corridors and where a door separates a private area from a common space such as a flat front door. Smoke seals are also recommended on doors in sections of corridors that lead to dead ends. Note: Where smoke seals are required, the threshold gap must be set at no more than 3 mm.
Responsibility
The correct specification, fitting and maintenance are the responsibility of each and every person involved in the process from specification to maintenance. In 2016/17 there were 261 deaths in the UK resulting from fire.
The responsibility for fire risk assessment in all non-domestic buildings, including the common parts of flats and houses of multiple occupation, falls to the so-called 'responsible person'.
Under the FSO, the responsible person must carry out a fire safety risk assessment and implement and maintain a fire management plan. Further information on what you need to do when carrying out a risk assessment is available here.
The law applies to you if you are:
responsible for business premises
an employer or self-employed with business premises
responsible for a part of a dwelling where that part is solely used for business purposes
a charity or voluntary organisation
a contractor with a degree of control over any premises
providing accommodation for paying guests
Fire doors play a major role in the fire safety and protection of ALL buildings covered by the FSO and it is important that fire doors are inspected correctly and maintained in order to ensure compliance.
Failure to do so can place property and lives at risk and is likely to result in criminal prosecution.