Yorkshire Housing
Checkmate were instructed to install or complete fire compartments in roof voids to various residential properties. Generally, the blocks of flats were two to four storeys high, built between 1970 & 1990.
Sector

Social Housing

Timescales

March 2015

Location

Yorkshire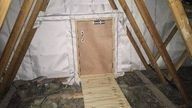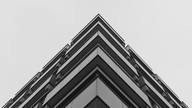 Yorkshire Housing introduced a 'stay put' policy for when the fire alarm sounded in its residential properties due to the fact that many of their residents had mobility issues. For this to be successful the compartment walls needed to extend fully up through the roof void.
In some instances, there were existing blockwork compartment walls separating each flat but these had been compromised by new services over time or not been fully completed. These were completed or sealed using an ablative coated batt system.
In other instances, there were not any existing compartmentation in place to separate the flats. In this instance, we installed a 60-minute integrity and 30-minute insulated fire curtains to act as a barrier. Many of these required fire doors installing within them for access.
The Results
We were able to certify the barrier and the door separately through our LPS 1531 and 1271 third party accredited certifications.
After the initial success in the first few properties the client was confident in extending this scheme to many other buildings in their property portfolio.
After initially being impressed by Checkmate at one of our Passive Fire seminars I contacted Checkmate to partner with the Yorkshire Housing Scheme. We were very impressed with both their professionalism and standards from both the office staff and onsite guys