Wexham Park Hospital
Checkmate were instructed to commence with the passive fire protection works comprising of Fire stopping and fire door installation and remedial works throughout various areas of the hospital including basement, wards and theatres.
Sector

Healthcare

Timescales

June 2016

Location

Slough

Checkmate Services Provided

Compartmentation surveys, fire stopping, fire door installation and remediation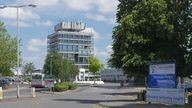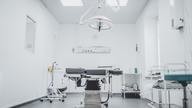 The works were initiated by a supplied FRA report. These remedial works included fire stopping generally, fire door remedial and new door installation.
These works were programmed and scheduled at a time and date as agreed with the relevant on site staff and departments. All work staff attending carried the relevant skills certificates and were DBS checked.
Due to the nature of the environment we ensured that we had skilled competent staff on site to make sure the project was completed in a timely manner. From their experience, they were able to come up with suggestions working with the relative parties involved to complete this job smoothly and to the upmost satisfaction. Meetings were had throughout the installation to keep all informed of progress and discuss any potential issues or concerns.
The trust obviously had to move fast due to the high-risk factor in relation to the function of the building and its site users. Checkmate Fire completed all Fire stopping works to third party accredited standards and Pennine Care NHS Trust resulting in further quotations from other connected trusts.
The Results
Checkmate provided fire resistant compartmentation and compliant door installation and remedial work, in line with the client's needs. All works have been completed in the specified period and signed off with a certificate of conformity including all other associated paperwork to our client's satisfaction.