Not only did we celebrate International Women's Day this week, we are thrilled to further support the national Women in Construction campaign that runs from the 7th to the 14th of March!
Having been put forward as one of Checkmate's 'exceptional women' by our Chief Financial Officer, Peter Rudge, we were delighted to have a quick catch up with our Head of Finance, Sophie Earnshaw, to see how she finds being a woman in construction.
Following a BA degree in Classical Civilisation at the University of Leeds, Sophie made her first foray into construction at her family's timber merchant business, where she assisted the company finance team. Realising she was fortunate enough to excel in an area she also enjoyed, Sophie joined the graduate program at the International accounting and consulting group, Mazars. Becoming a chartered accountant with the ICAEW, while working in the audit department, her hard work and dedication paid off!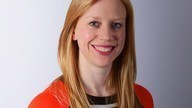 Eventually returning to construction, Sophie brought her expertise to Checkmate in July 2020 as our Head of Finance. Combating the difficulties of joining a busy company during the height of a global pandemic, she rapidly impressed the whole business, and is an integral member of our management team.
Sophie joined the business in the middle of lockdown, two months prior to the first 'year end' for the new management team. We were in the middle of transforming the business from the inside out and the Finance function was stretched thinly with all the initiatives we had in play. Sophie landed confidently in the business, dealt with all the stresses and strains in admirable fashion and embraced the challenge of replacing our Finance system just two months after she landed! She continues to perform with the same energy and quality and has grown in confidence in challenging and supporting where required."

- CFO, Peter Rudge
Reflecting on what it means to her to be a woman in construction, Sophie said: "I know that construction is a heavily male-dominated arena, and an industry that is notoriously difficult for women to work in. However, working at Checkmate completely belies that expectation, and I do not feel remotely at a disadvantage. Peter doesn't treat me any differently to my male counterparts, and encourages challenge and progress at every stage. I love working here, and I'm proud of what we accomplish as a team within Checkmate".
Alongside the eclectic mix of classical civilisation, literature and accounting, Sophie enjoys skiing, playing with her dog, Albi, and judging locations across the country based solely on the calibre of their sandwich shops - definitely a worthy criteria for audit!