In the words of Australian film director and music producer Baz Luhrmann: "Some of the following content has been provided by scientists, however, the rest of my research has no basis more reliable than my own meandering experience." [writes our Technical Business Development Manager, Jason Challenger]
I'm sure, like many people, most of us are striving to reduce our impact on the environment, as well as our fuel costs, but with Electric Vehicles (EV's) more widely available in the UK than ever before (60 models, according to carwow.co.uk) what fire risks do these possess to our ever-growing built and urban environments?
Whilst early studies in the US suggest fires caused by electric vehicles are x10 times less likely than Internal Combustion Engine vehicles (ICE), due to a mixture of chemicals within their batteries, tackling these fires when they do occur can be extremely problematic.
With the sale of new petrol and diesel cars being banned in the UK from 2030, the percentage of EV's on British roads will only increase, and as a result, the risk of electric vehicle fires will continue to accelerate.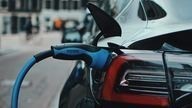 So, with this in mind, what is being done to design buildings to deal with the fire risk posed by electric vehicles in the built environment?
From some research done over the past 6 months, I've unfortunately been left with more questions than answers.
What work is being done to establish a specific fire test curve to change or measure the fire risk?
With cellulosic, hydrocarbon and potentially more relevant test curves such as RWS (Rijkswaterstaat), is a battery vehicle fire curve also being developed for road tunnel fires? If so, this would potentially help with the testing and design of fire protection systems to deal with the risk of EV fires - specifically considering the potential for reignition hours, days - or even weeks - after being extinguished.
This will be essential in understanding the impact of EV's in environments such as underground carparks below residential blocks, and the corresponding effect on the structure.
When fighting fires in electric vehicles, the fire service basically has 2 main options, let it burn out or put it out. Waiting for a lithium-ion fire to self-extinguish itself can significantly impact business continuity, the risk to the public, and potential damage to the building structure. However, due to the large volume of water (around 1,125 litres per minute) required to put these fires out and the chemical run as a result, putting them out can also be hazardous.
Guidance from one of the largest manufacturers of EV's, directed at first responders, is to use large amounts of water, and only use other methods such as dry chemicals, or other types of extinguishing agents, to fight the fire until water is available. They also do not recommend the use of foam on electric vehicles.
I'd be interested to understand the science behind this.
Rumour has it the fire service has adopted lifting EV's up and placing them in a skip at the roadside to effectively let them burn out, and whilst there is a lack of hard evidence, CFPA Europe's August 2020 article cites a Nordic manufacturer of containers to deal with roadside EV fires, which creates a knock-on effect of dealing with the ongoing storage and disposal afterwards.
Recognising the risk
I believe the insurance and fire risk assessment industries are recognising the emerging risk and doing their part, to advise on measures to reduce the potential for fires, by assessing and managing charging stations' locations to minimise the potential detrimental impacts.
We've received a number of enquiries for lithium battery stores recently, driven by the insurance industry's concern.
However, these enquiries have limited clarity on the performance specification required, and we can only assume that this is due to the lack of standards etc.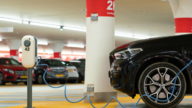 But is this enough?
Interestingly, there appears to be little mention of the blast risk posed as a result of the vent gases (Hydrogen, Carbon Monoxide, Hydrocarbons and Carbon Dioxide) released during thermal runaway, and the potential effect of surrounding buildings, but research conducted by The Journal of Hazardous Materials shows that when tested using a standard 20-Litre Anko explosion sphere, the filtered explosion pressure measurement recorded peaked at circa 400kPa at 0.3 seconds.
It's not only electric cars that are a potential emerging risk, but electric scooters are also posing a real fire risk, with the recent fatal Bristol residential fire believed to be started by an electric bike.
Transport For London (TFL) has recognised this risk and has therefore banned electric scooters from London's transport network. However, there must be ways to consider increasing fire protection measures to manage this risk, rather than restricting our adoption of 21st-century modes of transport.
What are your thoughts on the emerging risk, do you have any involvement in the production of British standards, building regulations, amendments to approved documents and/or fire testing standards to future-proof the environment we work and live in? We would love to hear from you.
- Jason Challenger, Technical Business Development Manager, Checkmate Fire
Jason Challenger, Senior Business Development Manager
With a plethora of qualifications – including a first-class bachelor's degree in business management - Jason joined the passive fire industry in 2009 as an Area Sales Manager for Promat's Fire Protection business unit, before moving on to Rockwool in 2015.
Joining Hillmoore in 2016 as their Technical Sales Director, Jason was responsible for the Durasteel & specialist systems division, where he spearheaded a shift in product mix to account for circa 70% of the 2018/19 turnover.
Latterly operating as Solutions Director at MITIE Fire Protection, Jason brought his expertise to Checkmate in January 2022, where he heads up business development across the north and west regions, along with leading on our Durasteel delivery.
Displaying enthusiasm for the role, Jason said; "I am very excited to be working here - my ethos is focused on technical compliance, which is something that Checkmate is renowned for. Dedicated to 'getting it right', I'm very much looking forward to growing with the business and working with such a great team!".
Fun fact: As the youngest of 4 boys, Jason became 'the closest thing his mum had to a daughter', leading to him being very in touch with his feminine side. We are still waiting for the photo of him in a dress with ribbons in his hair…watch this space!
If you have any questions, you can contact Jason on Jason.challenger@checkmatefire.com, or connect with Jason on Linkedin!