The media and industry press are alive with mentions, references and questions about the Building Safety Case report, which needs to be submitted by the 30th of September or 1st of October, depending on the size of your building/estate.
But what do we really know about the Building Safety Case, and how can you ensure you meet the ever-looming deadlines?
We have taken the time to put together a few key pieces of information, with links to official guidance, and our own views on this…
What is a Building Safety Case?
Generally speaking, A Building Safety Case is a collation of all of the information used to manage the risk of fire spread, the structural safety of the building, what preventing methods will be used, and how consequences of fire will be limited.
The Building Safety Act 2022 requires the Accountable Person (AP) for a building to gather information about the building – otherwise known as the 'Golden Thread of information' - and store it in an easily accessible and secured digital format. Some of this information will need to be included in the Safety Case Report.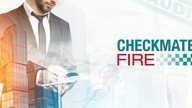 What is the Problem, and How Big is it?
Following large-scale disasters, such as Grenfell Tower and Lakanal House, a significant problem has been unveiled. The Golden Thread of information is sadly lacking for countless residential and large scale buildings – and this means every occupant or building user could be at huge risk if a fire was to break out.
To emphasise the scale of this, the total number of high-rise residential multi-occupied buildings of 18 metres or more in height, or more than 6 storeys (whichever is reached first), in England is estimated as of April 2020 to be 12,500. Of these, approximately 6,500 are private residential buildings and 6,000 are social residential buildings.
It could not be more important to gather information and continue to push for greater fire awareness and protection within the UK's built environment.
Find out more information on government estimates of EWS1 requirements on residential buildigns in England.
What is a Safety Case Report?
The Safety Case Report is a document that the Principal Accountable Person (PAP) must produce for all buildings with seven stories or more. It summarises the building's Safety Case – all the information used to manage the risk of fire spread and building's structural safety. Some of this information will show how preventing fire spread and structural failure is being managed, and how their consequences can be limited.
The Safety Case Report identifies building's major fire and structural hazards and how these are managed - and should be up to date at all times.
In a nutshell, this should contain:
Building name and address
Relevant persons
Description of the building
Identification and assessment of risks, description of the process used for identifying and assessing building safety risks for the building
Description of how building safety risks can happen in particular buildings
Fire safety - details of the type and frequency of fire risk assessments, and the reasons for choosing that approach. Significant findings of any fire risk assessment in terms of building safety risks. Summary of the prevention and protective measures in place
Structural integrity overview and description of surveys or investigations that have been carried out, plus description of any remedial action being taken, timescales for completion, and any interim measures required
Description of the measures in place to ensure the ongoing integrity of the prevention and protective procedures and building condition, including information on Fire Risk Assessments, maintenance and planning for emergencies
Description of how changes to the building are managed.
Description of the emergency arrangements for occupants of the building
An overview of the organisation's mandatory occurrence reporting system, as defined in the legislation
Description of the system set up for investigating relevant complaints, as defined in legislation
Description of any additional voluntary occurrence reporting arrangements, as described in the legislation, description of the resident engagement strategy for the building
Ongoing work and continuous improvement.
A brief description of how and when report will be reviewed.
Information you'll need - Building information - HSE
Accountable Person and Principal Accountable Person
The Accountable Person (AP) is an organisation or a person who owns or has responsibility for the building. It may also be an organisation or a person who is responsible for maintaining the common parts of a building e.g., corridors, lobbies. The AP has a duty to take all reasonable steps to prevent spread of fire and/or structural failure (building safety risk) and to reduce consequences if any incident happens.
When a building or buildings have a single AP, then this person or organisation is the Principal Accountable Person (PAP); if there are more APs than one, the AP responsible for the structure and exterior of the building is the Principal Accountable Person (PAP).
So what is the PAP's responsibility in relation to the Building Safety Case?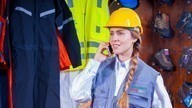 Basically, the PAP must register existing buildings with the Building Safety Regulator (BSR) between April and October 2023 – and register all new buildings before any occupation. The PAP must also prepare the Safety Case Report, give it to the BSR on request, and apply for a building assessment certificate when directed by BSR.
How Often the Safety Case Report Should be Reviewed - and by Who?
Here's where it's slightly less clear cut, and begs for the common sense of each PAP/organisation to be appealed to. The safety Case Report should simply be 'reviewed regularly – and must be up to date'. The entity responsible is PAP.
While the phrases 'regularly' and 'up to date' are about as non-specific as you can get, we would recommend updating your safety case report in line with any changes you make to your building – such as remediating/installing fire doors, updating your compartmentation, or changing your fire strategy. This ensures everything is documented, and correlates with real-time facts as much as possible.
More information in links below:
New roles and responsibilities - Building safety - HSE
Will Safety Case Reports replace FRAs?
No, the report doesn't replace Fire Risk Assessments, they are still required under Regulatory Reform (Fire Safety) Order 2005. The Building Safety Act 2022 also doesn't replace RRFSO2005 - they both work together in parallel.
The Fire Safety Act 2021 makes amendment to article 6 of the RRFSO 2005 and focuses mainly on ensuring that apartment entrance doors and external wall systems (including balconies and windows) are a part of the common areas and therefore come under the RRFSO.
Fire Safety Act 2021 factsheet: Information on commencement of sections 1 and 3 of the Fire Safety Act - GOV.UK (www.gov.uk)
What Role will the Building Safety Regulator Have?
Do they hold all building safety cases, or do they sign off each case? It's an interesting and common question.
The Building Safety Regulator (BSR) will oversee the safety and performance of all buildings, as well as having a special focus on high-rise buildings. It will promote competence and organisational capability within the sector, including for building control professionals and tradespeople.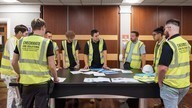 What can the Industry do to Help the Process?
While there are still grey areas within this process, we'd like to strongly reiterate the importance of continuing to use your common sense and always striving to improve competence, understanding, and ultimately, safety - both as organisations and as individuals.
We also think the good idea would be to create common system of recognition and registering competencies across the board and is something to lobby for as an industry. There is no limit to how much emphasis should be placed on the safety of our buildings, and we will continue to suggest solutions such as; putting more work into developing educational programs, and cooperating with universities and colleges, while concurrently working closely with legislators, local authorities, housing providers and developers to raise awareness and to educate.
Take part in local events, join seminars – and even host them. Educating the wider public, and collaborating with different facets of the industry – such as fire and rescue services – can really enforce the message.
Fires devastate businesses and ruin lives. Let's maintain this ever-important golden thread of competency and information. Let's make our built environment safer.
Please don't hesitate to get in touch with us on damien.ward@checkmatefire.com for more information or for a confidential, no-commitment chat!