While we expect a lot from the people who work for us, we also want them to be empowered, with the right tools to do their job, and to enjoy providing an exceptional service for our clients and stakeholders.
Dedicated to bridging the nation's passive fire engineering skills gap, protecting local and national economies, and expanding the future of tomorrow's generation, we're excited to introduce our new personal development initiative, the Checkmate Academy.
With clear succession plans for all our colleagues, our priority is that each one of us feel supported enough to reach our full potential. The main aim of The Checkmate Academy is to ensure our colleagues and communities are protected and ever developing.
Learning and development through the Checkmate Academy is the foundation of the Checkmate Way, a method used in our business to instil a right first time culture and develop the best processes to support our business and customers. Let's tell you more about the exciting things we are doing as part of the Checkmate Academy...
Apprenticeships
Working in such a safety critical and essential industry, we think it's a crying shame there is no official scheme for passive fire engineer apprenticeships – so we decided to create our own!
Helping to bridge industry skills gaps and ensure properly implemented fire strategies across the UK, Checkmate has developed and implemented a two year 'Passive Fire Training' course, centred around active labour within the workplace.
With 16 brilliantly placed apprentices, this bespoke course has been designed to provide both on-the-job experience and the relevant qualifications.
Focusing on raising the bar across the industry, and ensuring our people are able to develop and grow, qualifications include:
NVQ Level 2 in Passive Fire Protection
SSSTS
PASMA
BRE recognition in:

- Fire door installation, repair and maintenance
- Fire stopping & compartmentation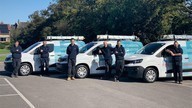 Partnering with local education establishments
At Checkmate, we are celebrated for our strong familial bond, our constant drive for quality and our robust belief in 'giving back' to the community. Our clear social value is to invest directly in the communities around us.
Building on our professionally developed passive fire apprenticeship course, we are keen to provide our local children with the tools to change their lives, enter the working world and truly reach their potential…
Already partnering with schools to provide monetary support for extra-curricular activities, we've since set up a programme where we bring teenagers into our workplace to undertake bespoke, comprehensive work experience packages.
One of our initial recruits, Conor McBride, has since received exceptional A level results, and has decided to study at Anglia Ruskin University to become a fire-fighter.
Conor said "Checkmate Fire helped me to understand the importance of protecting individuals and buildings from the horrendous impact caused by fire. Huge thanks to the Harlow team for helping me immerse myself in the industry of passive fire protection!"
This project also benefits the industry in the long term through broadening industrial interest, providing us with a wider recruitment pool and bridging existing skills gaps.
As part of our growing relationships with colleges - such as Harlow College - we are sponsoring and becoming an integral part of their courses through the year, building valuable partnerships with the next intake of passive fire specialists.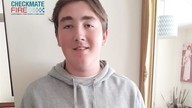 Front Line Manager Training Schemes
To emphasise the importance of our front-line managers in driving projects forward, we have set up comprehensive training schemes, designed to develop and support these vital team members in leading our teams on site!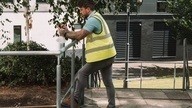 With a huge impact on organisational culture, productivity and performance, our personalised courses include a number of key modules, including:
Management styles
Building high performance
Handling difficult situations
Site awareness
Time management
Supervisor skills
Communication Skills
Toolbox talks
Committed to continuous improvement, employee wellbeing and a 'right first time' approach, Checkmate employs best practice to ensure the strongest standards of safety are achieved and maintained.
Taking the 'safety' and 'employee engagement' concepts one step further, our expert compliance department deliver toolbox talks across every one of our sites – including at our 6 regional office hubs.
Adapting to the new normal, we have been providing toolbox talks in a number of innovative ways – recording videos, writing scripts, and creating interactive polls. All can be delivered on-site prior to the commencement of work.
With concepts covering all aspects of safety, health, environmental and quality, we currently have almost 50 toolbox talks that we store, update and deliver every year.
We are quickly able to flex to the changing demands on site, for example, providing updates to changes in RAM's in the toolbox talk format. This allows us to instantaneously send an update to hand-held devices, preventing the recording of any new works until the toolbox talk is watched.
A good example of this was as Covid-19 guidance from the government changed, we were easily able to give daily updates to our teams on site.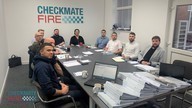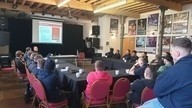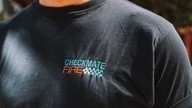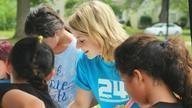 ILM levels 3 & 5 – Leadership and Management
There is a clear link to management standards when delivering compliant solutions, working safely, and being on-time and to budget. Throughout our operational structure, we seek to develop and retain the best management teams. To do this, we provide our managers with the broad set of skills to enable them to live and breathe our company values, making our business a great place to work.
Building on and refining existing skills, it's always to see how our current managers and management trainees develop through the ILM level 3 and level 5 leadership programmes we offer. Working with our training provider, Smart People, both courses are designed to deliver the skills, knowledge and experience to enable managers and senior managers to perform their job well in the real world.
Our entire leadership team and regional business unit leaders have passed ILM level 5 Developing & Leading Teams, and almost all of our contract management team have completed ILM Level 3 Leadership, with further sessions planned as we welcome more new starters to our growing business.
CPD training and seminars
All Checkmate site staff have the opportunity to undertake CPD training, joining our various seminars and workshops to discuss the importance of both fire door and fire stopping awareness.
Collaborating with renowned industry professionals across the country, our 'Path to Passive Fire Compliance' CPD seminar raises awareness on how to make your buildings compliant and your lives safer. All attendees receive a 5-hour CPD certificate – along with a comprehensive understanding of where the industry is heading.
Joined by industry experts, such as BRE, the FPA, and the Association for Specialist Fire Protection (ASFP), the event provides insight into remediation of risk, practical solutions, and the all-important certification of any improvements made.