Soha Housing Association, South West
Founded in early 1997 following a stock transfer from South Oxfordshire District Council, Soha Housing now manage and maintain circa 7,000 homes.
Sector

Housing

Location

Oxfordshire and Reading

Client

Soha Housing Association Ltd.

Timescales

Dec 2019 - March 2020, Jan 2021 - Feb 2021

Services Provided

Fire stopping and fire door remediation/installation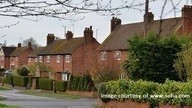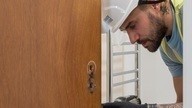 Project Scope
Following a list of suggested works within multiple fire risk assessments, Checkmate was contracted to deliver fire stopping and fire door projects across multiple Soha Sites in South Oxfordshire and the surrounding districts.
Covering over 100 locations our teams were responsible for the in-depth survey of over 500 individual properties. Putting together a comprehensive schedule of works, we collaboratively managed each site, along with Soha representatives.
Further expanding on the issues identified in the fire risk assessment, we installed and remediated multiple fire doors, along with remediating and installing fire compartmentation works to penetrations.
Challenges:
Working in social housing buildings always poses a number of challenges, specifically for these projects, we had to consider:
Later starting and finishing to accommodate residents working schedules – as well as exact appointments for each flat, dependent on residents working schedule etc.
Security and safety
Noise control
Constant live environment, with residents in communal areas
Although our first set of works were finished pre lockdown, more recently, we have had to work throughout lockdown, amending the schedule to accommodate any Covid isolation areas
Dealing with the public – some residents have expressed concerns to have strangers in their home.
Full PPE at all times
Can I please thank you and your team for a job very well done. This is the second year running we've worked with Checkmate Fire and both times all work has been completed on time, to a high standard and with minimal fuss so just wanted to say I'm really grateful."

- Lee Hayward, Director of Property Services for Soha Housing Association
Benefits provided:
Completing all jobs on time and to budget – with consideration taken for Covid programme adjustments – we have forged a solid relationship with Soha.
Ensuring passive fire compliance for over 500 homes across the South west of England, all our works have been delivered on time and to budget, securing repeat business with the client and developing a collaborative affiliation.