North
Established in West Yorkshire in 1989, Checkmate first came to life in the North of England, building our reputation on delivering passive fire protection projects across Yorkshire, Lancashire and Derbyshire.
Our reach has since grown to encompass every county in the North of England - delivered from our own regional hubs, including our halifax based headquarters.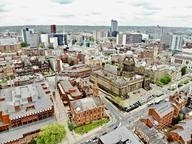 Northern Office
Checkmate Fire Solutions Ltd.
2nd Floor Rosemount House
Rosemount Estate, Huddersfield Road
Elland
West Yorkshire
HX5 0EE
United Kingdom
Make an enquiry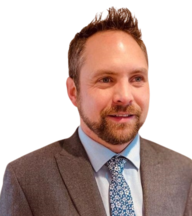 Jason Challenger, Senior Business Development Manager
With a plethora of qualifications – including a first-class bachelor's degree in business management - Jason joined the passive fire industry in 2009 as an Area Sales Manager for Promat's Fire Protection business unit, before moving on to Rockwool in 2015.
Joining Hillmoore in 2016 as their Technical Sales Director, Jason was responsible for the Durasteel & specialist systems division, where he spearheaded a shift in product mix to account for circa 70% of the 2018/19 turnover.
Latterly operating as Solutions Director at MITIE Fire Protection, Jason brought his expertise to Checkmate in January 2022, where he heads up business development across the north and west regions, along with leading on our Durasteel delivery.
Displaying enthusiasm for the role, Jason said; "I am very excited to be working here - my ethos is focused on technical compliance, which is something that Checkmate is renowned for. Dedicated to 'getting it right', I'm very much looking forward to growing with the business and working with such a great team!".
Fun fact: As the youngest of 4 boys, Jason became 'the closest thing his mum had to a daughter', leading to him being very in touch with his feminine side. We are still waiting for the photo of him in a dress with ribbons in his hair…watch this space!
If you have any questions, you can contact Jason on Jason.challenger@checkmatefire.com, or connect with Jason on Linkedin!